16th Hole, Moonlight Basin, Big Sky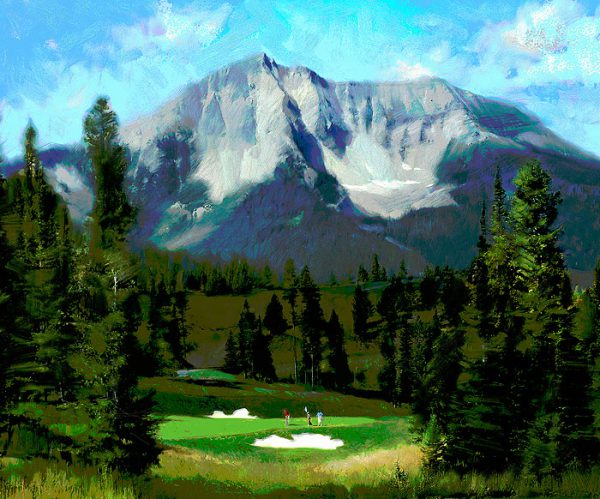 Legends may be born at Augusta. St. Andrews is the storied home of links. Pebble Beach, well, is Pebble Beach. But is there a more unique experience than golf set against the backdrop of the Rocky Mountains?
Tom Gilleon says about the Reserve Course at Moonlight Basin, "There is no way golf can spoil a good walk here."
If the grandeur of this Jack Nicklaus Signature Course in Big Sky, Montana can't inspire your game, consider yet another bonus of golf at 7,500 ft: your ball soars further. At higher altitudes the thinner air offers less resistance. Every 1,000 feet of altitude above sea level can add 2% more distance to a given shot. Expect to gain an additional 10% or more of ball travel on a full swing.
16th Hole, Moonlight Basin, Big Sky
R. Tom Gilleon
This Piece has been Signed by R. Tom Gilleon