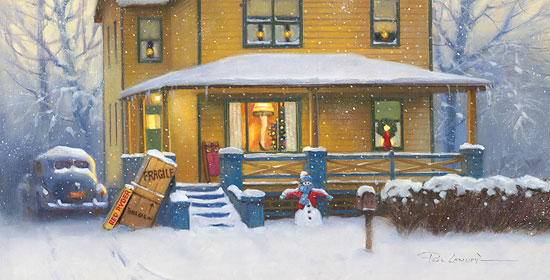 "It's... it's... it's indescribably beautiful! It reminds me of the Fourth of July!" – The Old Man admiring his "major award"
Last year, artist Paul Landry paid tribute to one of his favorite films, the holiday classic, A Christmas Story.
Inspired by humorist Jean Shepherd's tale of the holidays in smalltown America, Landry brought to life the magic that has made this film a favorite with fans of all ages.This year, we move in for a close-up of the Parkers' home on Cleveland Street, focusing on the Old Man's "Major Award"—a garish lamp in the shape of a woman's leg.
A Major Award
Paul Landry
This Piece has been Signed by Paul Landry