A New Beginning – A View from Ellis Island, The Statue of Liberty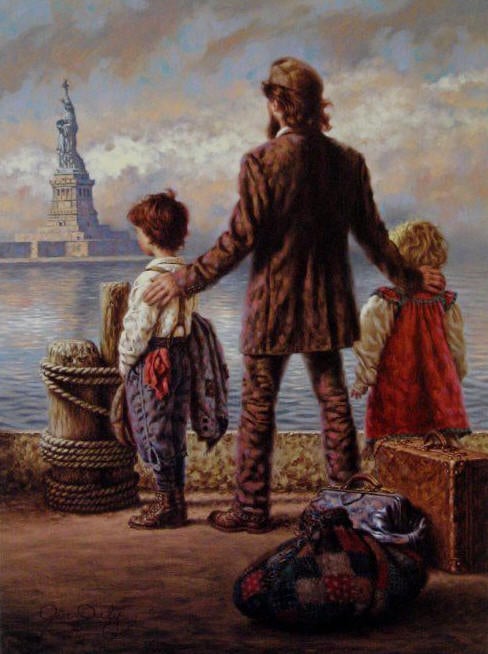 Every country has symbols that represent its beliefs and way of life. In our country, one of our symbols is the Statue of Liberty. For the immigrants who immigrated to America, it was the symbol of a new beginning and an opportunity to be part of the American dream.
The courage and spirit of the immigrants was spread throughout America. A large number remained in New York and in the eastern part of the country. Many immigrated up to Canada, and others headed west and to the south. Wherever they went, they were - and still are - an example to the world of what people can do with honesty, determination and perseverance.
I wanted to portray a sense of those feelings a new arrival to this land may have had when looking at the Statue of Liberty from Ellis Island, at a moment when all thier emotions were at a peak, with thoughts of what lay ahead - a new life, a new beginning.
- Jim Daly
A New Beginning – A View from Ellis Island, The Statue of Liberty
Jim Daly
(-56%)
This Piece has been Signed by Jim Daly