An American Celebration: The Art of Charles Wysocki – Collector's Edition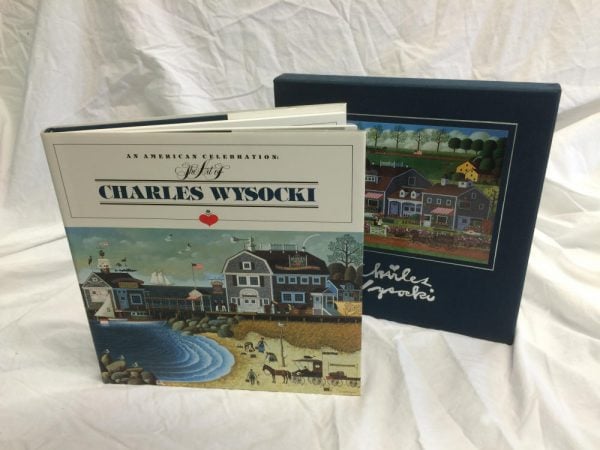 192 pages,more than 200 full-color images.
Charles Wysocki delights in his native land and portrays the joys of its early days so lyrically that he has become the country's leading painter of Americana. Text by Betty Ballantine perfectly embellishes his sense of time and place, providing a further look into American lore, history, innovations, and accomplishments. Selection of the Literary Guild. Excerpted in Family Circle and Americana magazine.
An American Celebration: The Art of Charles Wysocki – Collector's Edition
Charles Wysocki
This Book has been Signed by Charles Wysocki