An Artist's Journey: The Art of Paul Calle (Excellent Condition)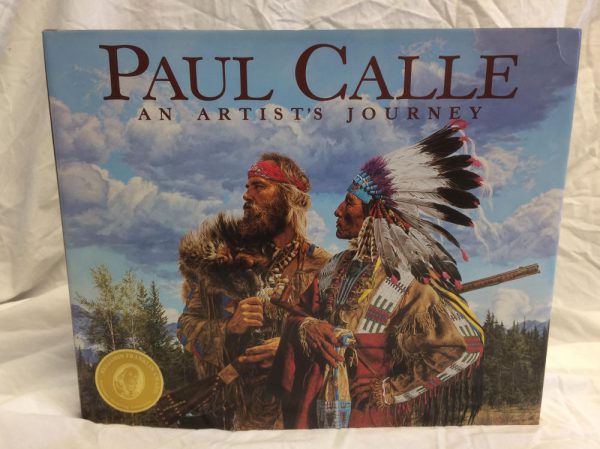 This book is in excellent condition. The jacket/cover has two small tears, otherwise the book is nearly perfect.
Featuring more than 100 images - dazzling color plates and incredibly detailed pencil drawings. 150 pages.
This magnificent volume, "Paul Calle - An Artist's Journey", chronicles the life of an artist inspired by frontiers and dedicated to portraying the people who braved them - from those who followed the trails of Lewis and Clark to those who first set foot on the moon.
Calle invites us along on his artistic journey, a journey as unique as the artist himself. "Paul Calle - An Artist's Journey" includes more than 100 incomparable Calle images - dramatic oil paintings in breathtaking color and incredibly detailed drawings by "the master of the pencil," as well as photos of the artist in the field and in the studio.
An Artist's Journey: The Art of Paul Calle (Excellent Condition)
Paul Calle
This Book has been Signed by Paul Calle