Ancient Glow – European Barn Owl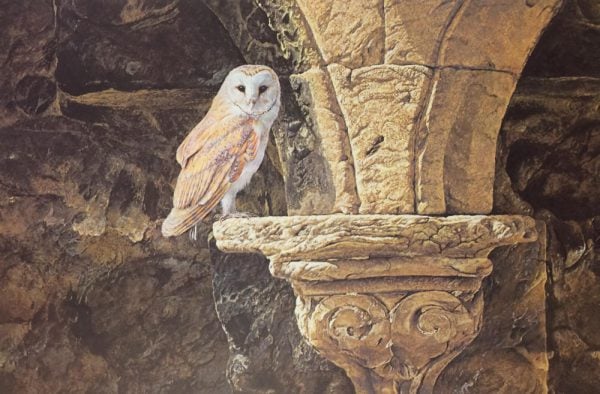 That maniacal shriek and disembodied head seen floating over an ancient churchyard are less likely to be emanating from a ghost than a barn owl. These ancient buildings, along with old farms, form the major source of both nesting sites and hunting grounds of most European barn owls.
The late afternoon light striking the weathered sandstone of this 11th century abbey echoes the buffs and golds in the plumage of the resting owl.
- Alan Hunt
Ancient Glow – European Barn Owl
Alan Hunt
This Piece has been Signed by Alan Hunt