Arctic Knight – Snowy Owl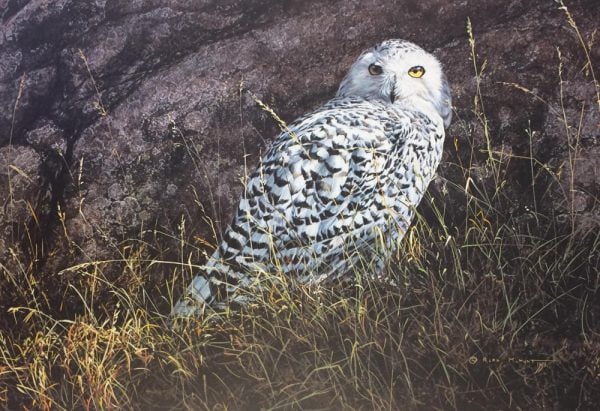 The snowy owl is one of the most impressive and beautiful of the owls. Its dense plumage, with its feathers completely covering its feet, is ideal protection against the bitter winds and freezing temperatures found in its circumpolar breeding range. In fact, the snowy owl is one of the only birds that can remain on the tundra year-round.
In very severe winters, however, when prey is scarce, the snowy owl is driven much further south; these are actually the only chances most of us have of ever seeing this spirit of the north.
- Alan Hunt
Arctic Knight – Snowy Owl
Alan Hunt
This Piece has been Signed by Alan Hunt