Best Loved Breeds: White Standard Poodle (Original Painting)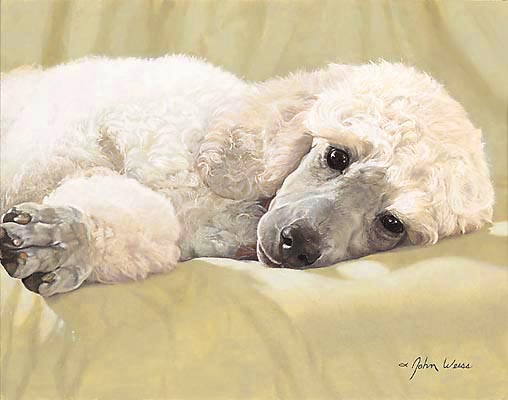 Third in the Best-Loved Breed Series.
Poodles are among the top 10 most popular breeds in America and are the national dog of France. The Standard Poodle is the oldest and largest of the three varieties (including Miniature and Toy). The breed is admired for its active and intelligent nature and its elegant appearance. Perhaps you'll be as surprised as we were to learn that poodle's hairstyles originate from their work as retrievers.
Best Loved Breeds: White Standard Poodle (Original Painting)
John Weiss
This Piece has been Signed by John Weiss