Big Gray's Barn and Bistro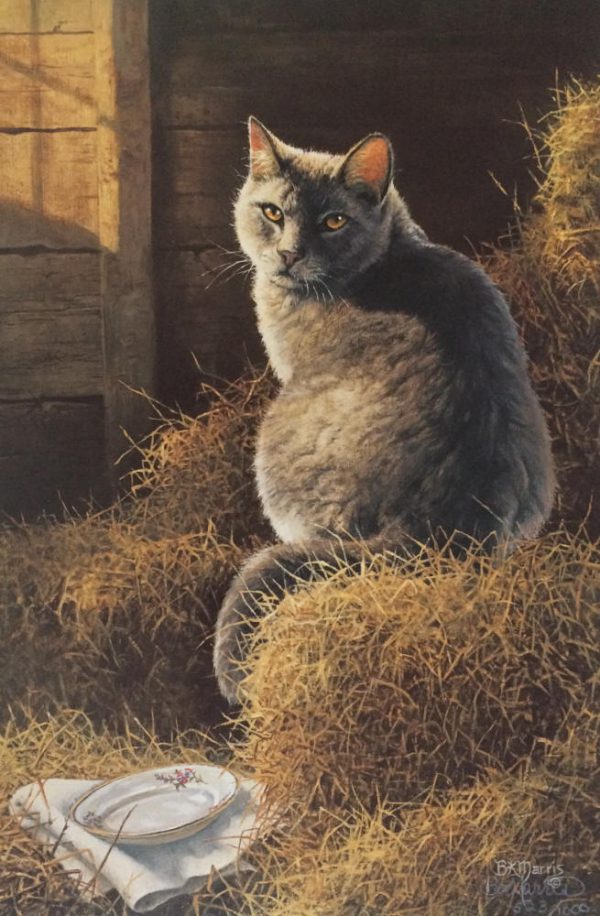 "Meet Big Gray. I've painted him in such a way that you can have a one-on-one experience with him. What do you think he's thinking? What story is he telling you?
"As in 'Moonshine' and 'Lady Marmalade's Bed and Breakfast,' I wanted to continue evoking the style and texture of Rembrandt. His technique was simple yet complex. It relied on simple design but used strong light and composition to create a mood. I thought this would be perfect for Big Gray.
"I intruded on Big Gray's domain only by including a china saucer to signify a simple gesture of concern. The occasional saucer of milk is not going to upset a cat, even a barn cat like Big Gray, who, let's face it, is something of a symbol for all unsociable cats. As self-reliant as they want you to think they are, you can't help but love them."
- Bonnie Marris
Big Gray's Barn and Bistro
Bonnie Marris
(-40%)
This Piece has been Signed by Bonnie Marris