Blossom Dance – Golden-Crowned Kinglets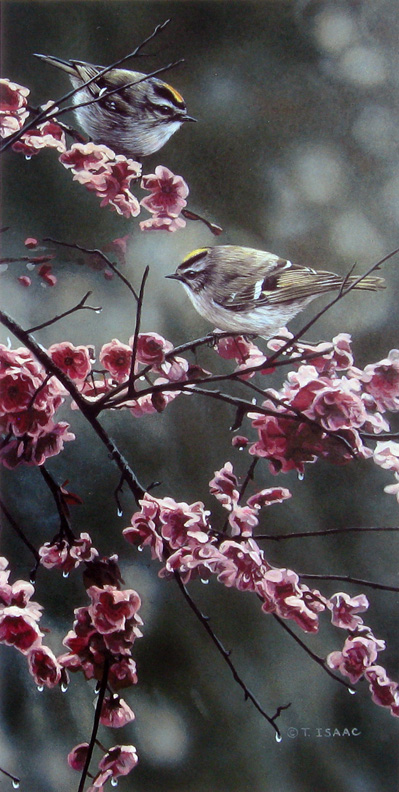 It was a rainy day in my backyard. Raindrops were clinging to the branches of the weeping cherry tree. The lines of the branches and the small pink blossoms set off by the muted gray-green background of foliage reminded me of Japanese caligraphy.
Golden-crowned kinglets are small, plump birds - full of energy and movement. I painted a male and female taking a moment's rest in their dance among the blossoms.
- Terry Isaac
Blossom Dance – Golden-Crowned Kinglets
Terry Isaac
(-50%)
This Piece has been Signed by Terry Isaac