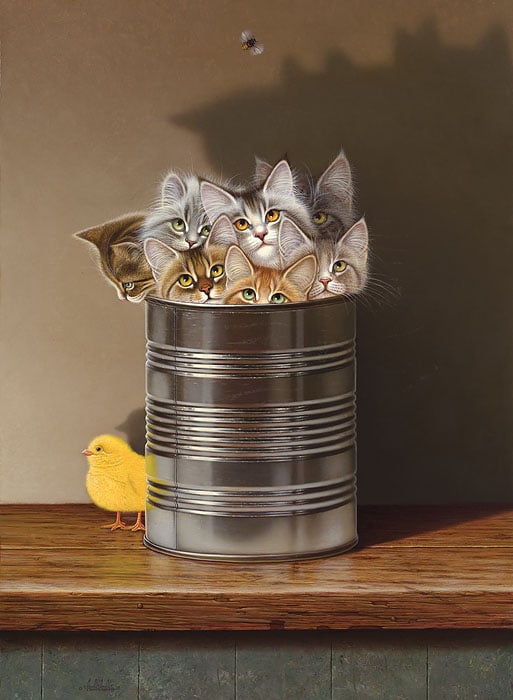 Artist Braldt Bralds' most beloved works are his fanciful renditions of cats with their humorous, human-like traits. There's mystery behind a cat's eyes in the divinely inspired art of Braldt Bralds. Masterfully creating art that is "of this world, but not in this world," is his unique artistic talent in paintings that range from realistic, humorous portrayals of cats, to contemplative and detailed still lifes.
Bralds' work has appeared on the covers of "Time," "Newsweek," "Der Spiegel," "Omni Magazine," "The Washington Post," "Rolling Stone," "Atlantic Monthly" and in "Esquire," "Playboy," 'Penthouse" and "National Geographic." He has designed stamp issues for both the United Nations Postal Service and the United States Postal Services.
He has earned numerous gold and silver medals from Illustration and art director clubs around the country, including the Society of Illustrators in New York City.
Cats in a Can
Braldt Bralds