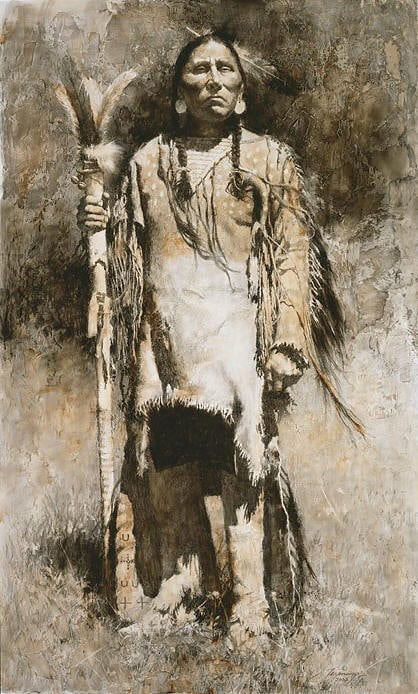 A tribal council was, and is, an association of Native American bands or the governing body for certain tribes and are generally formed along regional or ethnic lines. In council, decisions were reached by consensus, but youth acknowledged the wisdom and experience of their elders.
The ceremonial staff with feathers both signals this mediator's role and imbues him with the necessary gravitas to shoulder the responsibilities of the task.
This mixed media original artwork is reproduced as a museum quality giclée on a 315g, 100% cotton rag paper with a velvet surface.
Council Mediator
Howard Terpning
This Piece has been Signed by Howard Terpning