Country Living – Barn Swallows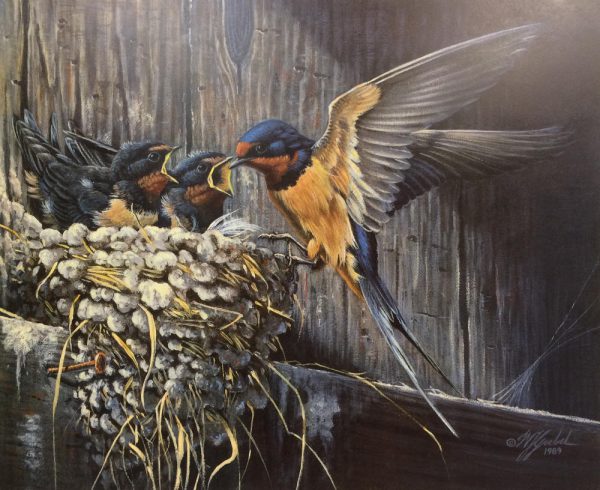 Anyone who frequently visits or lives in the country is sure to be familiar with the barn swallow. This bird is found throughout North America and can be observed skimming along the shores of a West Coast beach or in the summer meadows of a New England farm.
Barn swallows find their homesteads in old barns, stables and cliff sites. With many of today's modern farm structures being so tightly closed, the birds will often choose to nest under bridges or in the eaves of a house or garage.
In this painting I have shown a typical nesting site inside an old barn. A ray of sunlight has illuminated the nest to reveal a parent returning to coax the last two fledglings from the nest.
- Wilhelm Goebel
Country Living – Barn Swallows
Wilhelm Goebel
This Piece has been Signed by Wilhelm Goebel