Cowgirl Rising: The Art of Donna Howell-Sickles – Collector's Edition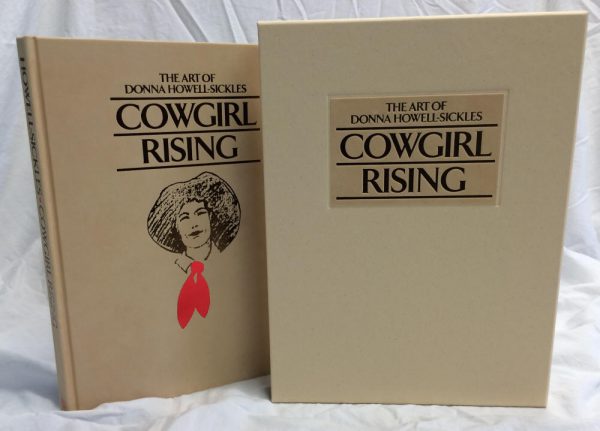 "Cowgirl Rising" is a splendid collection of Donna Howell-Sickles' art and ideas that explores her unique presentation of the smiling cowgirl as a new mythological figure. This handsomely clothbound and slipcased book is signed by the artist.
"An amazing, extraordinary book reminding us that humanity has always envisioned the 'reins of life' in female hands." -Olympia Dukakis
128 Pages, more than 120 full-color images.
Cowgirl Rising: The Art of Donna Howell-Sickles – Collector's Edition
Donna Howell-Sickles
This Collector's Edition Book with Slipcase has been Signed by Donna Howell-Sickles