Cutting the Evergreen Trees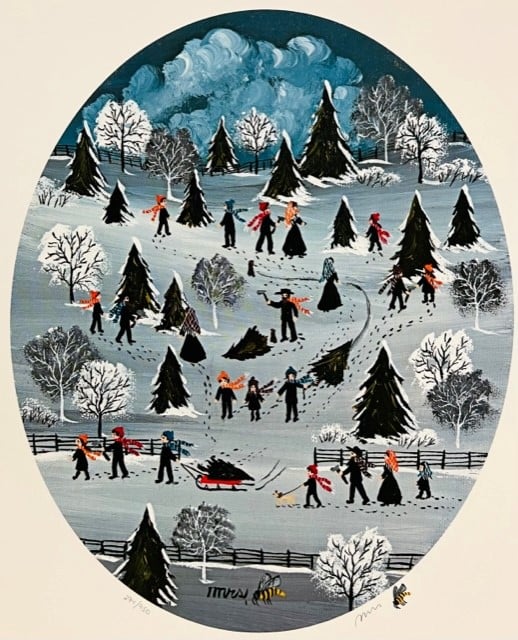 As the holiday season approaches, families will don their caps, mufflers and boots for the trek to the forest in search of the perfect Christmas tree.
Snow lays heavily on the branches, and one can only imagine how the tree will look once it has been cut and put in place in the parlor, ready to be decorated.
Everyone has his own opinion as to which tree to cut, and father waits patiently with axe in hand. Someone even put the old sled to work carrying a tree home on a cold winter day when they were "Cutting the Evergreen Trees".
- Mrs. Bee
Cutting the Evergreen Trees
Mrs. Bee
(-57%)
This Piece has been Signed by Mrs. Bee