Detail from More and Less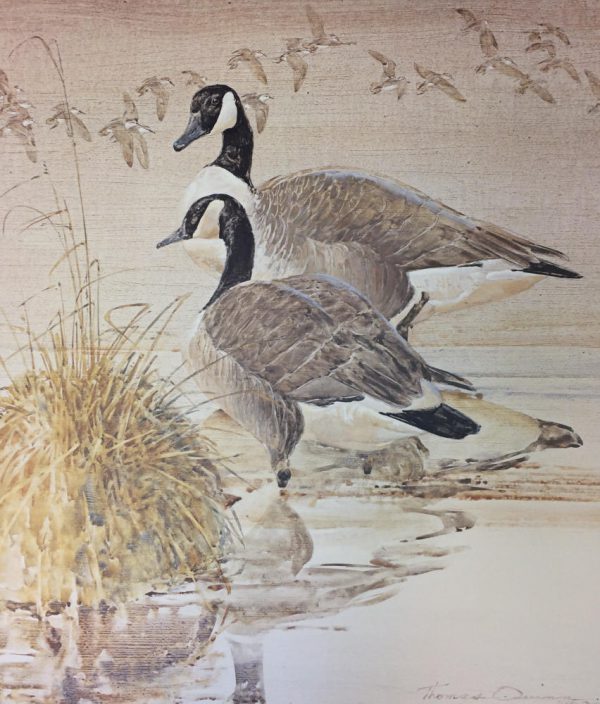 In a crisping of air
Big geese alight,
Muttering yelps of approval,
Shrugging huge weary wings,
Black feet pressing tepee shapes
Into soft mud.
The marsh yields to them -
They own it now.
Hatched on tundra
Bound for Peru
Petite sandpipers flit,
Sweeping, forward, backward, onward,
Tiny white bellies synchro-snapping
Messages of urgency.
How long will these linger
The very large, the very small?
Like reeds shaken by the wind,
Maybe more... maybe less.
- Thomas Quinn
Detail from More and Less
Thomas Quinn
(-62%)
This Piece has been Signed by Thomas Quinn