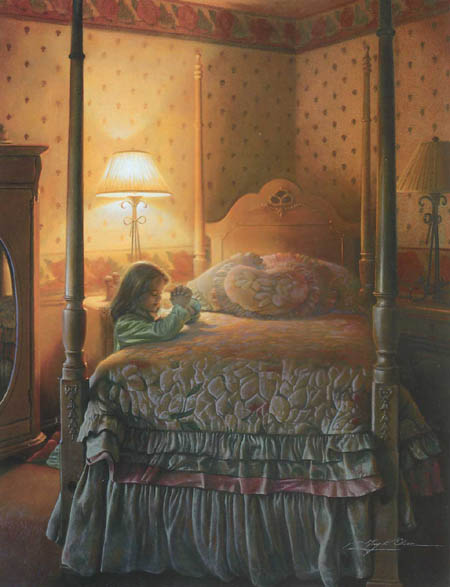 When sunlight fades and day is done and night is drawing nigh,
Don't forget to kneel and pray and thank the Lord on high.
For all the many blessings that come from heaven above,
For all your friends and family and for everyone you love.
For all your happy memories, that make you laugh and smile,
Even for the growth you've made, while passing through each trial.
Then ask Him for the help you need to make it through your week,
Ask Him to comfort and strengthen you when things are looking bleak.
Ask Him for His guidance to help you choose what's right;
Ask Him to watch over you and keep you through the night.
And because He loves you, He'll listen to what you say.
So, every night, before you climb in bed, don't forget to pray!
- Greg Olsen
Don't Forget to Pray
Greg Olsen
(-56%)
This Piece has been Signed by Greg Olsen