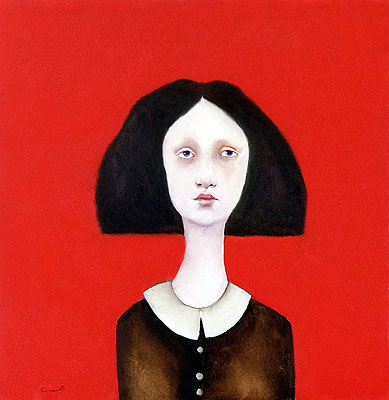 Red is one of my favorite colors.
When you first look at Dora, you're probably drawn to it by the background. The many meanings of the color red actually give us a few clues into Dora herself. Red is a stimulant that conjures up a range of seemingly conflicting emotions. I like red as confidence, happiness and prosperity. But red can also suggest power, refusing to sink into the background – even when it is the background, as is the case here.
Dora is not in front of this background by chance. Although she may look simply passive, the red suggests the fire inside her.
The meaning of her name is "gift of God."
Dora
Cassandra Barney
This Piece has been Signed by Cassandra Barney