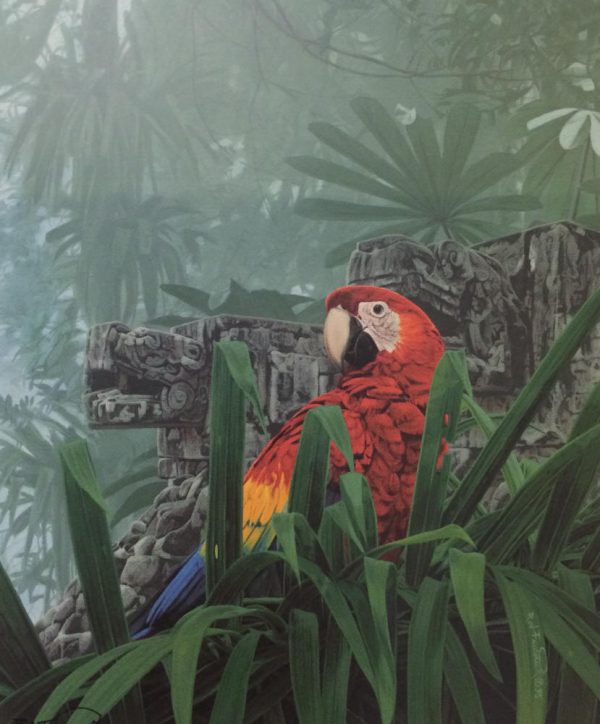 The scarlet macaw belongs to a group of birds that includes some of the most beautiful and largest parrots in the world. The scarlet macaw is known for its distinctive long scarlet tail and red, yellow and blue wing pattern. All macaws are found strictly in Central or South America, ranging to Mexico. The scarlet macaw ranges from the Amazon Basin to Mexico. The northern portion of their range includes the area that was once the site of the Mayan civilization. The setting for this painting is the Southern Yucatan peninsula in an area that includes portions of Mexico and Guatemala.
I've made many trips to the Yucatan peninsula and often studied and painted the interaction of wildlife among the Mayan ruins. Although the background is a non-specific Mayan site, I have loosely based it on a temple in Yucatan.
The title refers not only to the quick glance of the macaw, but also the subtle repetition of shapes of the bird's head and the limestone serpents in the misty background.
- Rod Frederick
Double Take
Rod Frederick
This Piece has been Signed by Rod Frederick