Drawing Closer – Collector's Edition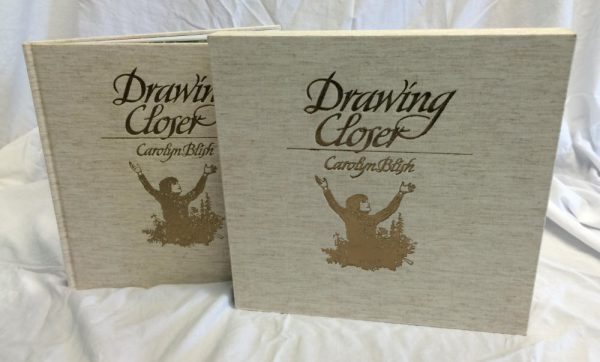 For artist Carolyn Blish, the relationships between the creation of art and the act of faith are more than just casual; they have many parallels. Faith is believing in the finished painting... seeing an unseen reality; hope is the pigment, and conviction is applying it to the canvas. The elements of subject, composition and even color, which are essential to a quality work, are also visible in our lives. "Purple alone is pretty, but place mint green alongside and the purple becomes glorious. Sometimes we need to be a green in a purple person's life." Drawing Closer presents a joyous outlook on faith through the life and work of Carolyn Blish. Her art has become as familiar to us as the subjects she paints; children filled with wonder, lavish florals and windswept dunes convey a heartfelt message about her faith.
152 pages, more than 100 full-color images.
Drawing Closer – Collector's Edition
Carolyn Blish
(-32%)
This Collector's Edition Book with Slipcase has been Signed by Carolyn Blish