End of a Long Day – Lithograph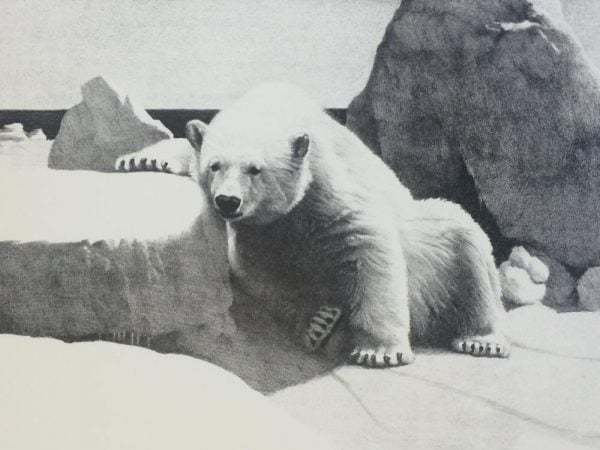 It is spring in the Arctic, and on the ice pack a polar bear cub is resting beside an ice cake. Having been born in November, he is large enough in April to spend his days scrambling over the ice field in eager exploration. What he has not allowed for is the fact the days are 24 hours long at this time of year, with no real darkness to tell him when to rest, and he has let himself get overtired.
It's a new feeling for the young explorer, and he is a trifle worried. But there is no need for that. Though momentarily exhausted, he is building stronger muscles and stamina for longer jaunts under the midnight sun.
- Fred Machetanz
* This extremely rare stone lithograph by Fred Machetanz was created in 1979.
End of a Long Day – Lithograph
Fred Machetanz
(-56%)
This Piece has been Signed by Fred Machetanz