Frank McCarthy: A Commemoration of the Fifteenth Anniversary of a Printmaking Partnership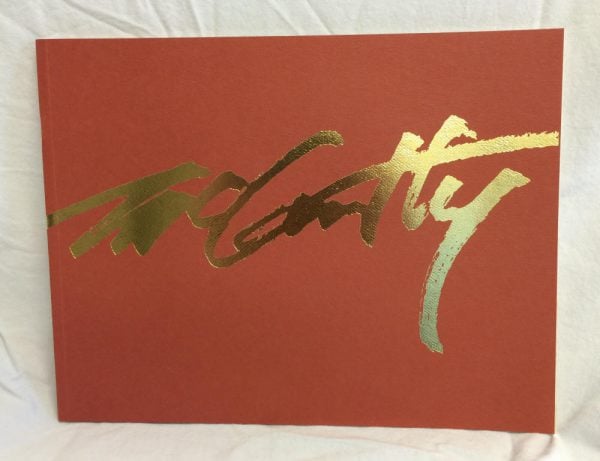 This book is a chronological catalog of the nearly 100 Frank McCarthy prints published by The Greenwich Workshop from 1974 through 1989. The catalog measures 8 1/2 x 11 and includes approximately 50 pages and nearly 100 full-color images.
Frank McCarthy's dynamic paintings frequently featured the people of the west with a special emphasis on the Plains Indian, mountain men and cavalry that comprised the lore and lure of the Old West. Appropriately entitled the "Dean of Western Action Painters," Frank McCarthy's art was unsurpassed for its motion, drama and absolute attention to accuracy and detail. Highly collected and frequently imitated, Frank McCarthy's works were treasured throughout the world as classic examples of contemporary Western Art.
Retrospective showings of Frank McCarthy's paintings have been held at the Museum of the Southwest, Midland, Texas; the R.W. Norton Museum in Shreveport, La.; the Thomas Gilcrease Museum in Tulsa, Ok.; and in 1992, at the Cowboy Artist of America Museum (now known as National Center for American Western Art) in Kerrville, Texas.
Frank McCarthy was invited to join the prestigious Cowboy Artists of America organization in 1975 and was an active member in the CAA group for 23 years. He was inducted into the Society of Illustrators Hall of Fame in 1997.
Frank McCarthy: A Commemoration of the Fifteenth Anniversary of a Printmaking Partnership
Frank McCarthy