Gulf Coast and Laughing Gulls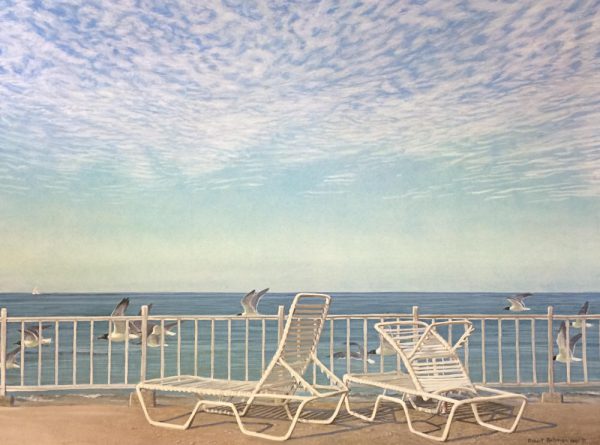 Almost everyone's idea of heaven on earth is a sandy beach, sparkling blue water and a fair weather sky. Although I am more of a rocky shore and foggy day type myself, I must confess that I do enjoy the more normal ideal from time to time.
Vacationers from the north like to come to more tropical climes to recline in lounge chairs and maybe even go for a swim. There is a clean, carefree aspect to this life which I felt was captured in this scene. The flock of laughing gulls symbolize to me the happy holiday makers. I must admit also that I added some symbolism in the hlaf hidden empty can of diet soda.
- Robert Bateman
Gulf Coast and Laughing Gulls
Robert Bateman
(-26%)
This Piece has been Signed by Robert Bateman