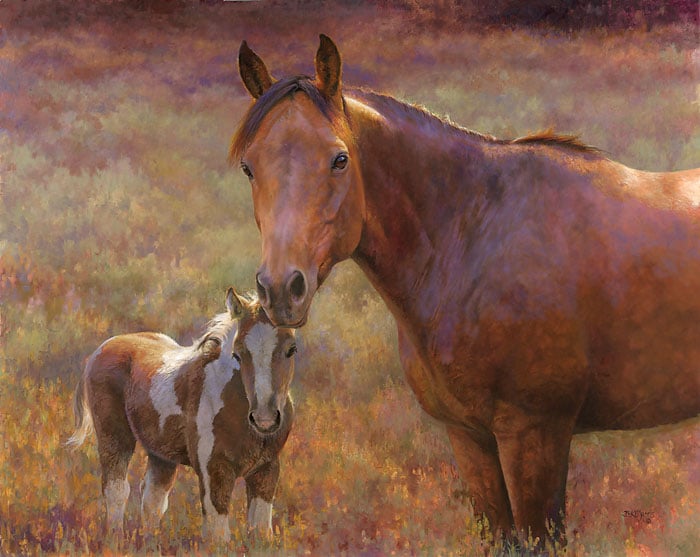 Celebrate spring with this portrait of new life! The mare exudes quiet strength in the composition, with her foal standing slightly behind, cautious and curious.
Bonnie Marris wants viewers see each animal she paints as an individual, to connect with its soul. "We all know that our dogs and cats have personalities and their own ways of being," she says. "Well, this is also true of grizzlies, of horses, of wolves - all nature's creatures."
The study of color and light is also important to her. "Color sets a mood, an atmosphere that can create feelings ranging from contentment to terror. There are colors within colors, too. The many colors in a shadow, for instance, convey cold or heat. The way light plays with the subject is also very important. I'm fascinated by hue changes in light as it ages with the day."
Bonnie Marris won the 2016 Patron's Choice award at the Autry Masters of the American West Exhibition. This was the third year that she won the Patron's Choice and she has numerous other awards to her credit.
Heart and Soul
Bonnie Marris
This Piece has been Signed by Bonnie Marris