In the Pink – Black-Capped Chickadee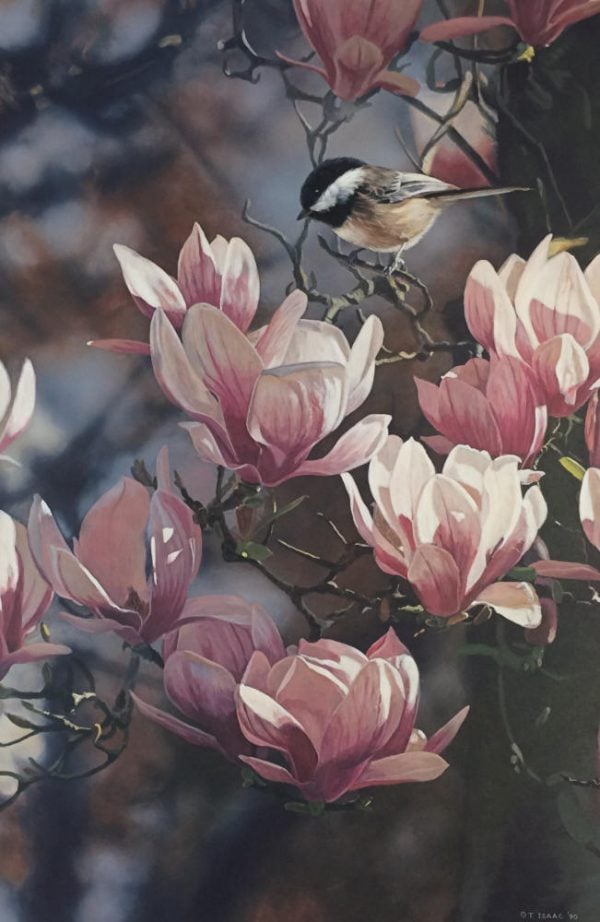 The black-capped chickadee sounds just like its name. Chick-a-dee-dee-dee is the bright bold announcement of the arrival of one of our most popular songbirds. With black cap and bib and white cheeks, this small bird is easy to identify.
Black-capped chickadees are found in open woodlands, clearings and suburban areas - usually foraging in thickets and tree branches. They are a favorite visitor to my bird feeder. This one picked a more exotic setting - a pink magnolia tree in a nearby park. The fleeting bounce of light and the bouncing energy of this small bird seemed compatible and inspired me to paint one "in the pink."
- Terry Isaac
In the Pink – Black-Capped Chickadee
Terry Isaac
(-58%)
This Piece has been Signed by Terry Isaac