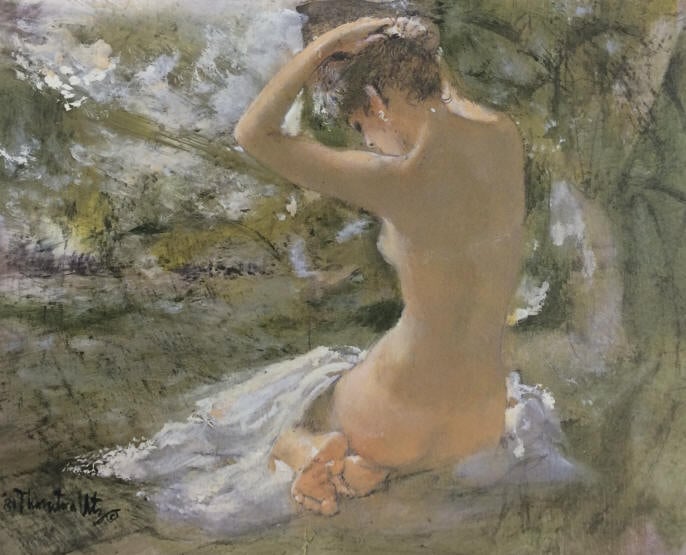 The model for this painting is a sculptress who also paints. Her schedule is busy, exciting, rushed and hectic.
For a living, she combs the art markets from Europe to the Orient, and she has met and worked with royalty on projects. She does not complain of boredom, but she does look forward to her interludes - whether it is her painting, bronze casting or her dedication to a tan. On this last item, she admits she sometimes loses. She only tans a little and freckles a lot.
As is usual for me, it is not sketched from life. A running conversation is easier for me with a camera in my hand than with a paint brush. The preliminary work is done with video and 35 mm. is for the detail. With the video, I can search frame by frame for action, even freezing a frame at a time. This is a marvelous visual tool.
The original painting, "Interlude", is a watercolor on gesso plus acrylics. The actual painting time, for anyone who enjoys their work, is this respite time - an artist's interlude.
- Thornton Utz
Interlude
Thornton Utz
(-62%)
This Piece has been Signed by Thornton Utz