Into the Wilderness – Collector's Edition Book – Signed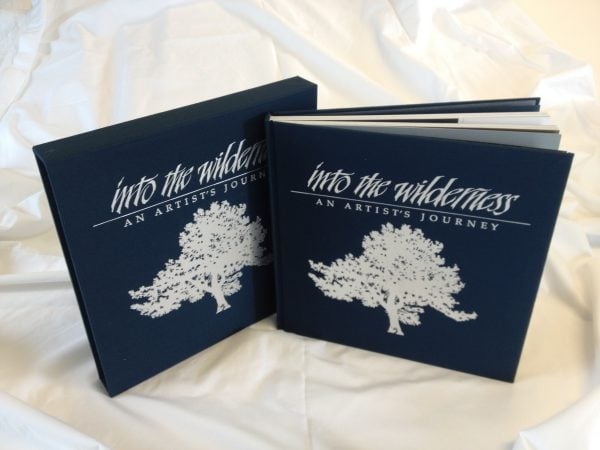 Art by Stephen Lyman, written by Mark Mardon
A famed artist's passionate look at the beauty of unspoiled nature, illustrated by paintings, sketches and photographs.
Best Gift Book, "Good Housekeeping," A Literary Guild selection
100 full color paintings, 175 photographs and sketches - 180 pages - Hardcover, jacketed
"Unspoiled nature lives in paintings and photos." - Publisher's Weekly
"In this, his first book, nature painter/photographer Lyman shares some of the best paintings, sketches and photographs he made during 35 trips into California's Yosemite National Park, Alaska's Denali National Park, Oregon's Willamette Valley, the Canadian Rockies and northern Idaho. This 180-page coffee table book is laden with Lyman's compelling nature images." -Philadelphia Inquirer
Into the Wilderness – Collector's Edition Book – Signed
Stephen Lyman
(-58%)
This Collector's Edition Book with Slipcase has been Signed by Stephen Lyman.