Ken Marschall's Art of Titanic – Collector's Edition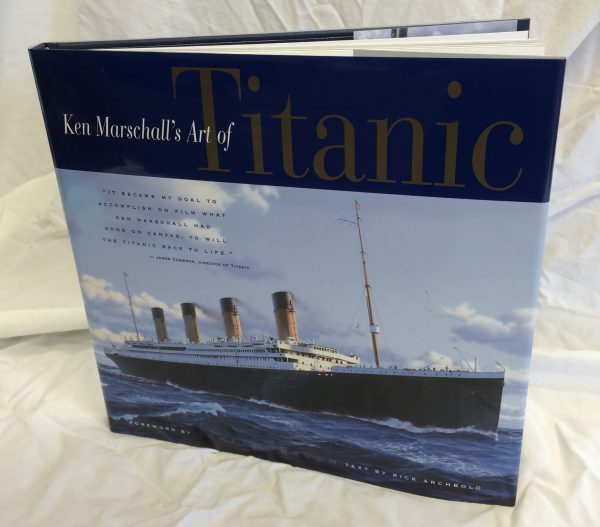 160 pages, dozens of full-color images and dozens of sketches.
This book is a complete gallery of the Titanic art of world-renowned maritime artist, Ken Marschall. His magnificently details full-color paintings bring to life the story of the century's most famous maiden voyage and the unthinkable tragedy that brought it to an end. In haunting detail, they also document the poignant remains of the Titanic.
Ken Marschall's Art of Titanic – Collector's Edition
Ken Marschall
(-51%)
This Collector's Edition Book with Slipcase has been Signed by Ken Marschall