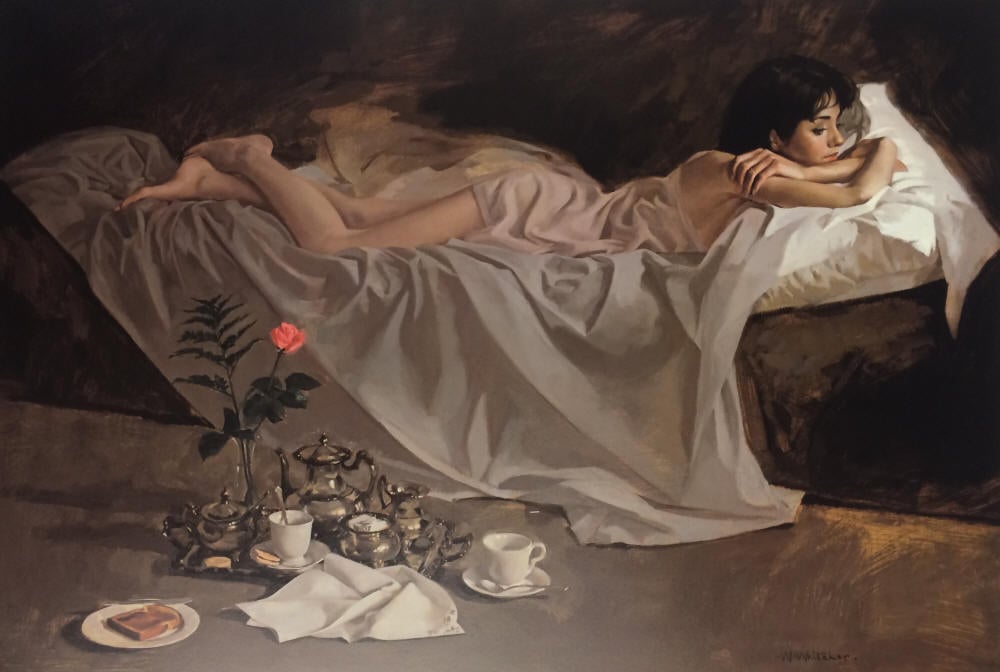 I was trained to paint portraits, and I continue to do them for the sheer joy of painting. Often I combine figures with other challenging elements, like silver and cloth.
I basically got the idea for "Late Afternoon" in London in the summer of 1990. The model in the painting was in a studio there. This painting was the result of a casual snapshot. It was hot, and she just stretched out. I began to draw her and wanted something else to go with the horizontal figure. It evolved from flowers to the tea setting.
This painting is about mood - a quiet, dreamy feeling in a timeless setting that is romantic and evocative. Sometimes you remember something beautiful and associate it with music - a sort of visual background, like music for one's memories.
- William Whitaker
Late Afternoon
William Whitaker
This Piece has been Signed by William Whitaker