Lifetime Friends – Framed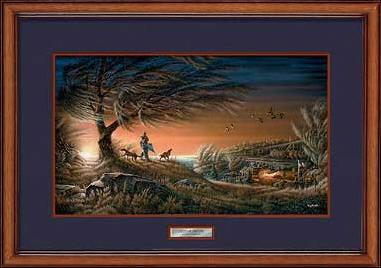 The sound of the wind whistling through the trees reassures father and son that this might be the perfect time to let the kite soar!
"I lived to fly kites!" Redlin said. "I had what seemed like thousands of feet of string and when the wind was out of the east and the sun was setting, I would let the kite soar. Sometimes my homemade kite was up so far, all I could see was the outstretched string leading into the sky."
Lifetime Friends – Framed
Terry Redlin