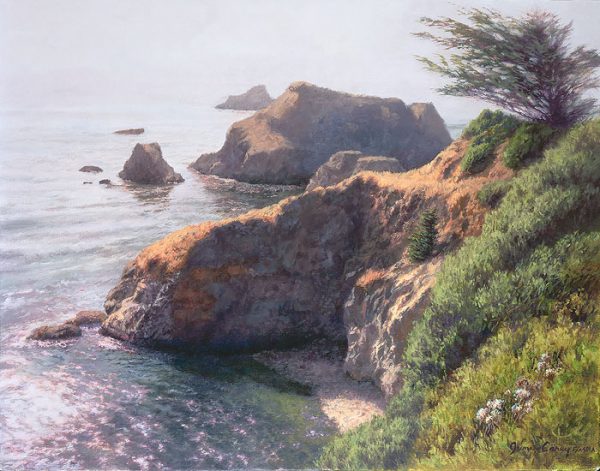 Travel to where the warm, golden hills of the West meet the cool waters of the Pacific Ocean and you'll behold some of the finest, sea stack, craggy-cliff, kelp-forest coast line one can ever hope to lay eyes on. That mix of warm and cool also creates another phenomenon that the area is famous for fog.
Moody and brooding, the fog will envelop the shoreline in an opaque mist for miles on end. And then, just as quickly, the cold grey light begins to give way to warmer hues. Staccato bursts of light puncture the haze below, and then the mist parts to reveal the brilliant blue sparkle of the vast ocean below.
Warm and inviting, June Carey's "Lifting Fog" Fine Art Canvas captures the essence of any journey along the magical Pacific Coast Highway.
Lifting Fog
June Carey
This Piece has been Signed by June Carey