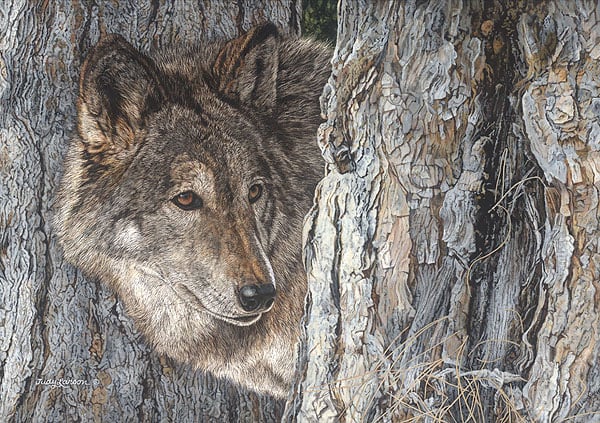 In many ways, lone wolves look for love in much the same way that humans do. Finding a suitable mate, getting along well, courting and marrying and ultimately raising a family together are inherent in both species.
For the lone male wolf, however, he must leave the protection and companionship of his original pack, sometimes roam long distances and search for a female wolf who has set off on a similar mission. These quests take place during the breeding season, when scent is important and both wolves are compatible and ready to start an active courtship.
A pair might also meet quite accidentally, but most often the howling of a lone wolf, which can carry a mile or more, will signal to a potential partner that love is in the air. If that call receives a response, the two wolves locate each other by continuing to howl. Courtship ensues and there is much grinning, kissing and "talking." If one, or neither, wolf is ready to breed at this point, they will spend days and sometimes several weeks together first, romping, playing, hunting, resting and feeding. They will wander in search of new territory, being careful not to intrude on, or invade, another pack's territory. Love has blossomed and a new family is born.
Looking for Love
Judy Larson
This Piece has been Signed by Judy Larson