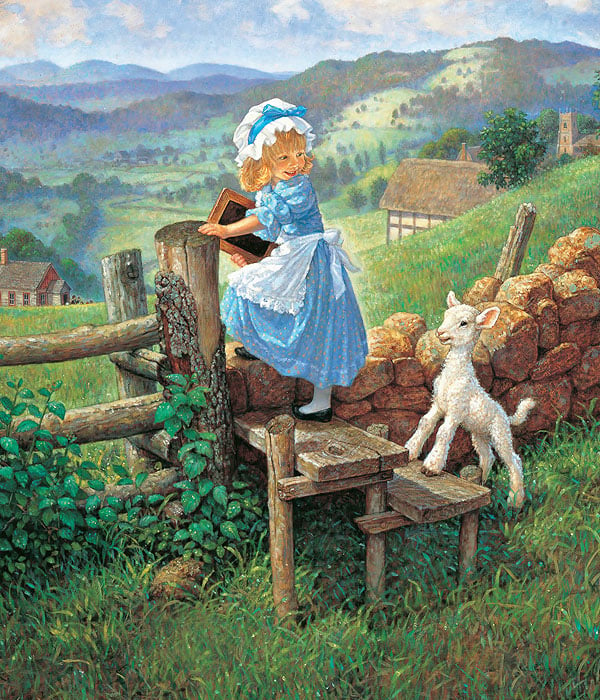 Mary had a little lamb,
Its fleece was white as snow,
And everywhere that Mary went
The lamb was sure to go.
It followed her to school one day,
That was against the rule.
It made the children laugh and play
To see a lamb at school.
Award-winning artist Scott Gustafson is widely recognized for his classic, opulent paintings, many of which are inspired by best-loved fairy tales and nursery rhymes. His enchanting artwork can be found in best-selling books including "Classic Fairy Tales" and "Favorite Nursery Rhymes from Mother Goose." Scott Gustafson's Gift & Decor editions from The Greenwich Workshop are the perfect baby-shower gift and look terrific together as a suite of classic art from a children's master storyteller. Let your child's wall tell a story!
Mary Had a Little Lamb
Scott Gustafson