Medicine Man of the Cheyenne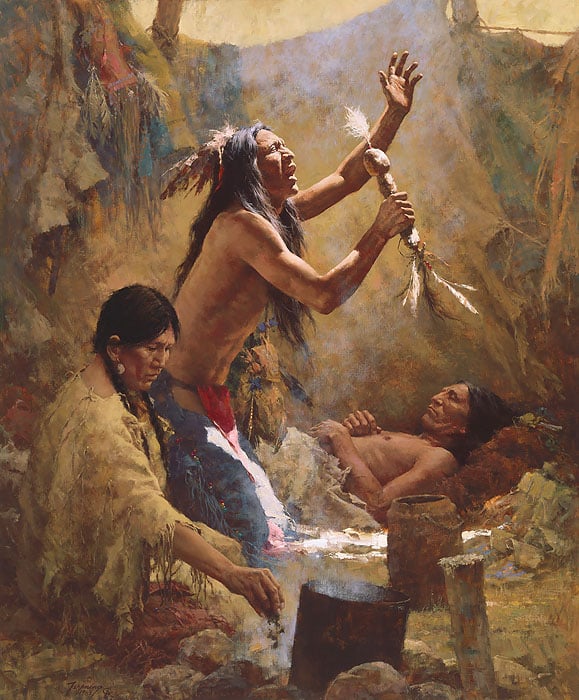 The medicine man, a central figure in Plains Indians tribes, was doctor, minister or priest and healer of the body and spirit. Not only did he know about the medicinal use of native plants, but he was trained in ceremonies and chants that were said to wield power for the benefit of an individual or the whole band.
One of the most powerful paintings to emerge from the genre of Western art is Howard Terpning's "Medicine Man of the Cheyenne". This classic work shows the medicine man, with a sacred medicine bundle hanging from his shoulder, aided by a woman, as required in the tribe, who drops sweetgrass and herbs into the fire as incense.
The vertical, beautifully lit, composition, expresses the powerful force of the ceremony and earnest entreatment on behalf of an ailing warrior.
Medicine Man of the Cheyenne
Howard Terpning
(-32%)
This Piece has been Signed by Howard Terpning