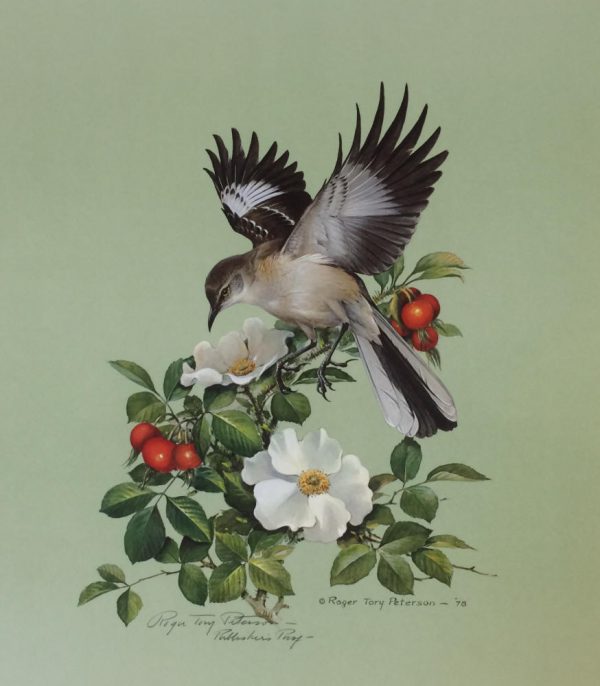 A mockingbird on a magnolia branch would almost be a cliche, so I chose to portray this displaying mocker with a sparay of rosa rugosa, the large exotic rose that has gone wild in the sandy soil up and down the coast.
Mockingbirds are most abundant in the South, but because of suburban plantings of berry-bearing shrubs, mockingbirds have recently moved into New England in force and are slowly building up their populations elsewhere in the northern states.
The mockingbird's rufous relative, the brown thrasher, can often be heard from my studio, but to find mockers I must go down the road to less wooded terrain. For some reason they seem addicted to motels, shopping centers, parking lots and other bustling places avoided by most other birds. Their repetitious phrases, one series succeeding upon another, mingle with the sounds of traffic. It is more fitting to hear these superb songsters at night when they serenade the silent moon. There are several other night singers but not more persistent than an inspired mockingbird.
- Roger Tory Peterson
Mockingbird
Roger Tory Peterson
(-54%)
This Piece has been Signed by Roger Tory Peterson