Munich Cafe (12 x 18, 18 x 27, 24 x 36)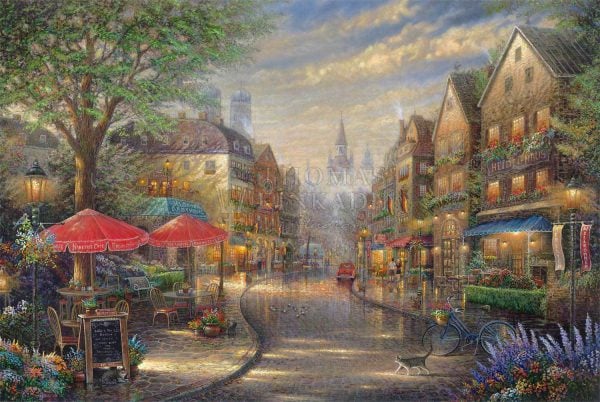 If there was a city that could whisk you away to the charm of olden times then Munich would be that city. The sun has risen and a new day has dawned. Walking these historic streets and sidewalks one can feel time almost stand still. Sitting down for morning coffee and pastry at the cafe´, or strolling along the streets window shopping, the beauty and charm of this old city are captured in all its vibrancy.
Come and stroll the charming Bavarian streets and take a seat at Munich Cafe´. Enjoy a beverage and pastry of your choosing and savor the timelessness of this grand old city.
Munich Cafe (12 x 18, 18 x 27, 24 x 36)
Thomas Kinkade