Old Star Gives Up the Ghost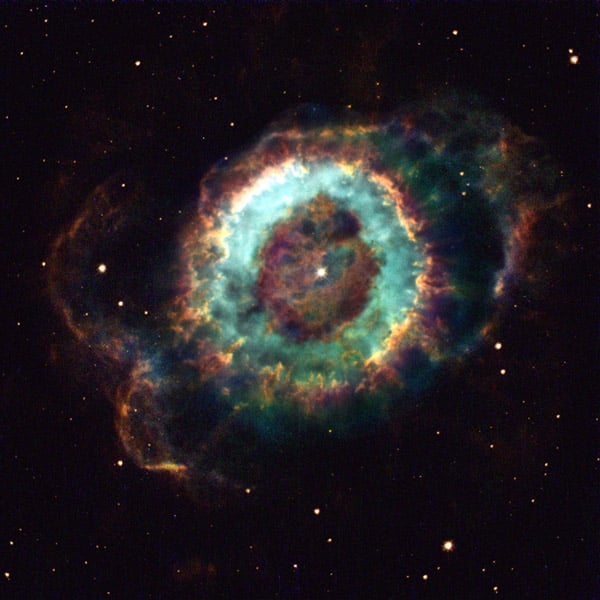 Since the earliest days of astronomy, since the time of Galileo, astronomers have shared a single goal - to see more, see farther, see deeper.
The Hubble Space Telescope's launch in 1990 sped humanity to one of its greatest advances in that journey. Hubble is a telescope that orbits Earth. Its position above the atmosphere, which distorts and blocks the light that reaches our planet, gives it a view of the universe that typically far surpasses that of ground-based telescopes.
Hubble is one of NASA's most successful and long-lasting science missions. It has beamed hundreds of thousands of images back to Earth, shedding light on many of the great mysteries of astronomy. Its gaze has helped determine the age of the universe, the identity of quasars, and the existence of dark energy.
Hubble's discoveries have transformed the way scientists look at the universe. Its ability to show the universe in unprecedented detail has turned astronomical conjectures into concrete certainties. It has winnowed down the collection of theories about the universe even as it sparked new ones, clarifying the path for future astronomers.
Among its many discoveries, Hubble has revealed the age of the universe to be about 13 to 14 billion years, much more accurate than the old range of anywhere from 10 to 20 billion years. Hubble played a key role in the discovery of dark energy, a mysterious force that causes the expansion of the universe to accelerate.
Each image is printed with a black surround on a museum quality archival matte canvas. They are coated for protection from ultra-violet light, then stretched and wrapped around 2" deep wooden stretcher bars.
For information on custom sizes: Call toll-free 1-877-444-0777 or email [email protected].
Old Star Gives Up the Ghost
Hubble Space Telescope