On a Fiery Plain – Cheetahs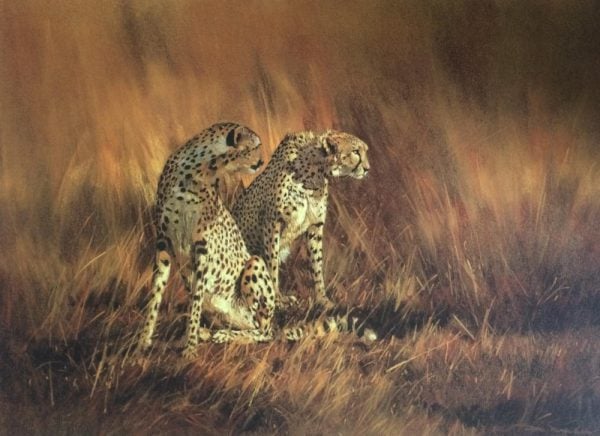 Although most of my artwork is executed in the studio, all of it really starts in the field. I believe the most important thing is to observe the scene - not just to superficially see it, but to look deeply into it, taking careful note of color, shape, texture and the relationship between various objects.
Aesthetically, color is most important to me - it sets the time of day, the atmospheric condition, the season and the mood. Here, it is late afternoon. The sun is at a low angle, and it sets the grasses ablaze in ochres and siennas. A pair of cheetahs sits, waiting and watching, on a fiery plain.
- Dino Paravano
On a Fiery Plain – Cheetahs
Dino Paravano
(-51%)
This Piece has been Signed by Dino Paravano