On the Old Farm Door (Imperfect)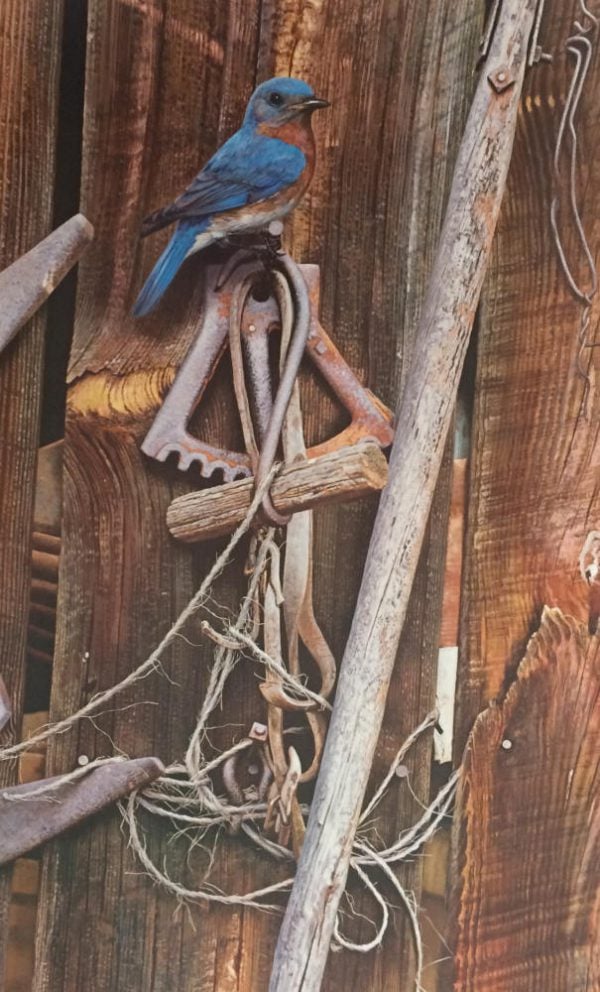 CONDITION NOTES:
This piece may have some minor issues due to age and handling. That's why we call it "Imperfect." It is in excellent condition. When framed it will look perfect.
For a more detailed explanation of the condition, feel free to call us toll-free at 1-877-444-0777 or 1-440-354-7002. We're always happy to examine the piece while you're on the phone with us and explain our sightings in extreme detail.
Imperfect items are ALWAYS a fantastic deal for collectors!
---
Rural areas have a special place in my heart, probably because my mother was from a farming family. As small children, we used to spend our school vacations on one of my uncle's farms, and we were able to participate in the old-fashioned way of harvesting using the big work horses. I very much enjoyed the farm animals and wild animals living around the farm.
Now as I travel around North America, I cannot resist walking into old barns. There are always interesting old things to see which remind me of my childhood, and many times you will have an unexpected visitor, such as a bird or small mammal. When such a visitor happened to be a bluebird, I thought its colors fit very well with the colors of the wood construction of the barn for my painting. Most farmers cannot understand why that old building is so interesting to me. For me, it is a world full of life and color; for him, it is only an old utilitarian structure.
- Carl Brenders
On the Old Farm Door (Imperfect)
Carl Brenders
(-54%)
This Piece has been Signed by Carl Brenders