Phantoms of the Tundra – Wolves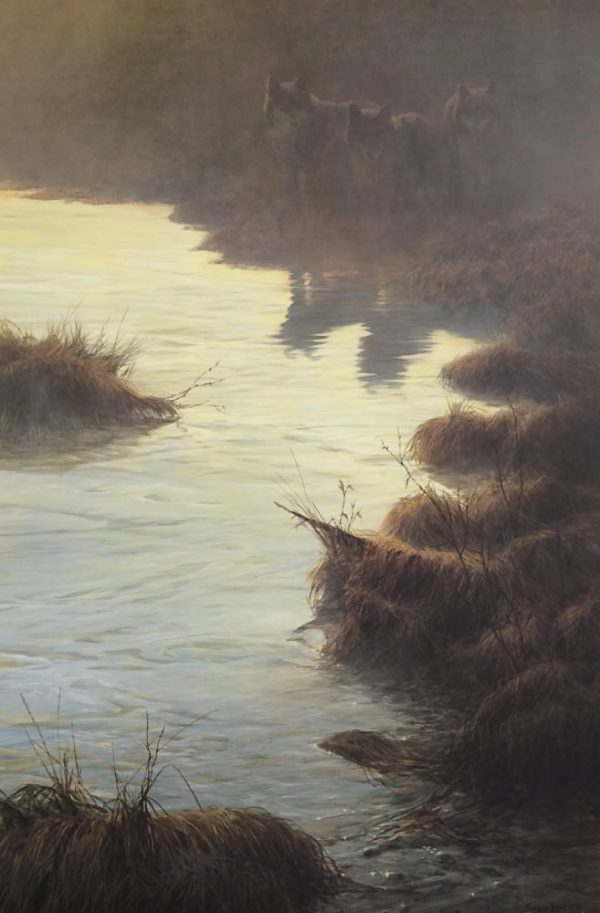 It was a clear and cold Alaskan night as I sat huddled in a camper with my son and a fellow artist, waiting to catch a glimpse of wolves that had been regularly frequenting the area.
The nights are short at this time of the year, and it seems that no sooner has the sun set than it's rising again. Staring into this twilight landscape, waiting and hoping, your eyes begin to play tricks - is that something moving out there or is it a dead tree?
We were unlucky this night; the wolves didn't appear, but in my mind I saw many things. I did a small sketch of a body of water and the way it was catching the early sun. I imagined the wolves standing on the bank almost unseen except for their reflections - or did I really see the "Phantoms of the Tundra?"
- John Seerey-Lester
Phantoms of the Tundra – Wolves
John Seerey-Lester
(-64%)
This Piece has been Signed by John Seerey-Lester