Red-Cockaded Woodpecker (Imperfect)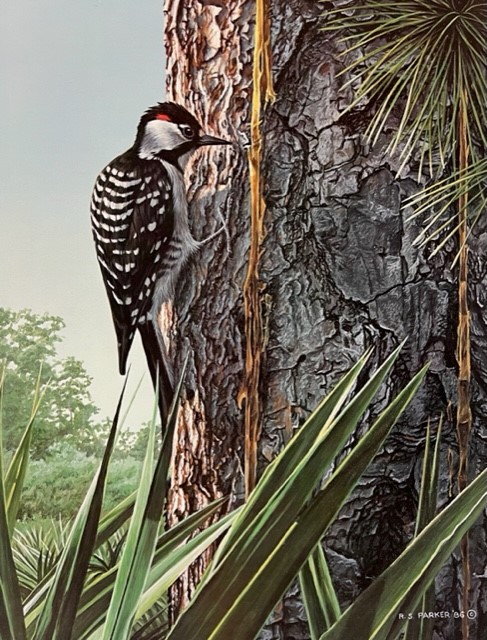 CONDITION NOTES:
This piece may have some minor issues due to age and handling. That's why we call it "Imperfect." It is in excellent condition. When framed it will look perfect.
For a more detailed explanation of the condition, feel free to call us toll-free at 1-877-444-0777 or 1-440-354-7002. We're always happy to examine the piece while you're on the phone with us and explain our sightings in extreme detail.
Imperfect items are ALWAYS a fantastic deal for collectors!
Red-Cockaded Woodpecker (Imperfect)
Ron Parker
(-67%)
This Piece has been Signed by Ron Parker