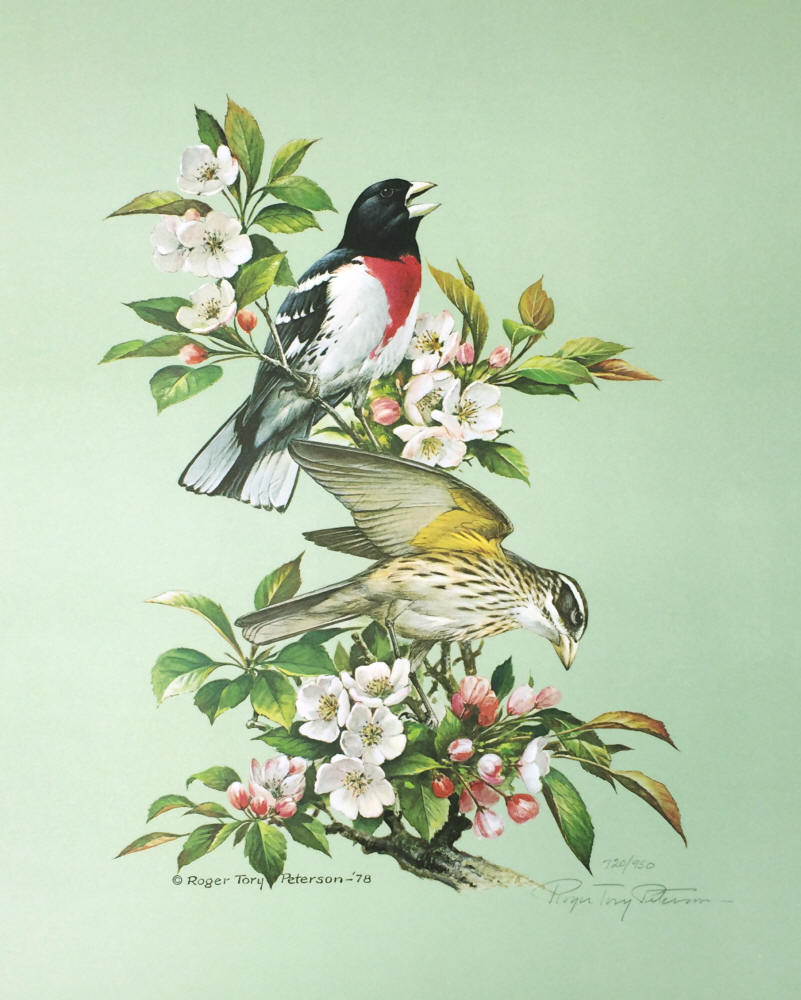 During the month of May, well after the robins have started their families, the scarlet tanager and the rose-breasted grosbeak arrive in the oak woods that surround my Connecticut garden. The tanager sings its abrupt phrases like a robin with a sore throat, but the grosbeak gives a more fluid presentation - like a robin that has taken music lessons.
The male rose-breast, midway between a sparrow and a robin in size, is a stunning bird whose beauty is not marred by its oversized beak. The female is quite plain and sparrowlike, resembling a large female purple finch except for the flash of yellow in its wing-pits.
Although I have been unable to tempt tanagers into the garden, I found that if I sliced an orange in half and impaled it on a twig the grosbeaks would come. In fact, the blossoms in this composition were from the same flowering crab where I put out the oranges.
In the western states and in southwestern Canada the rose-breast is replaced by the black-headed grosbeak.
- Roger Tory Peterson
Rose-Breasted Grosbeak
Roger Tory Peterson
(-51%)
This Piece has been Signed by Roger Tory Peterson