Silent Footsteps – Red Fox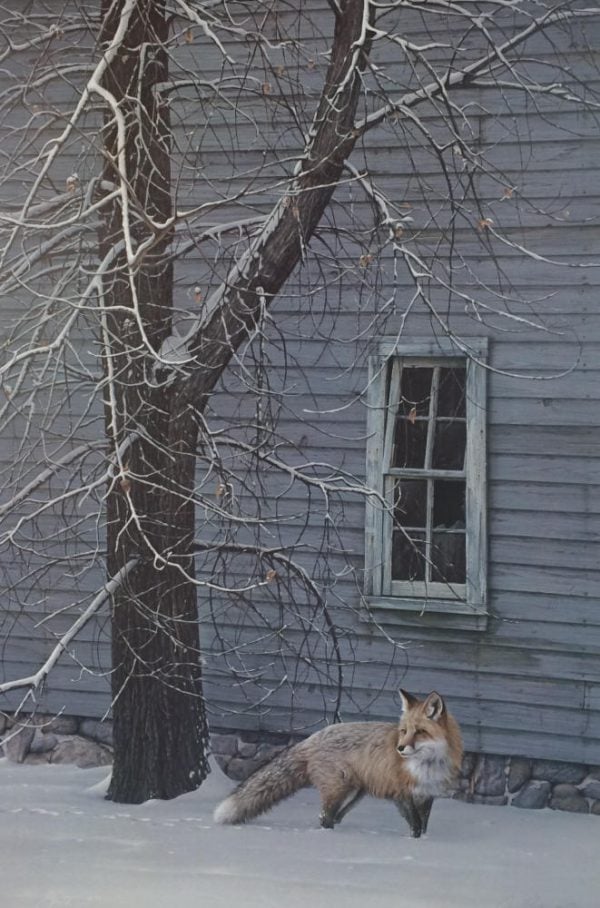 Portraying human elements marks a departure from my usual wildlife painting. Time has gracefully aged this once mundane setting. The weathered wood, dilapidated window and tangled elm create wonderful character for the scene.
A red fox seemed the most fitting subject. The splash of red becomes a focal point, bringing life to an otherwise monochromatic composition. The soundless footsteps of the fox emphasize the aura of stillness surrounding this once-inhapbited farm. It has silently endured the elements and the consequences of time.
- Daniel Smith
Silent Footsteps – Red Fox
Daniel Smith
(-53%)
This Piece has been Signed by Daniel Smith