Sleeper, Lost in Dreams (Framed)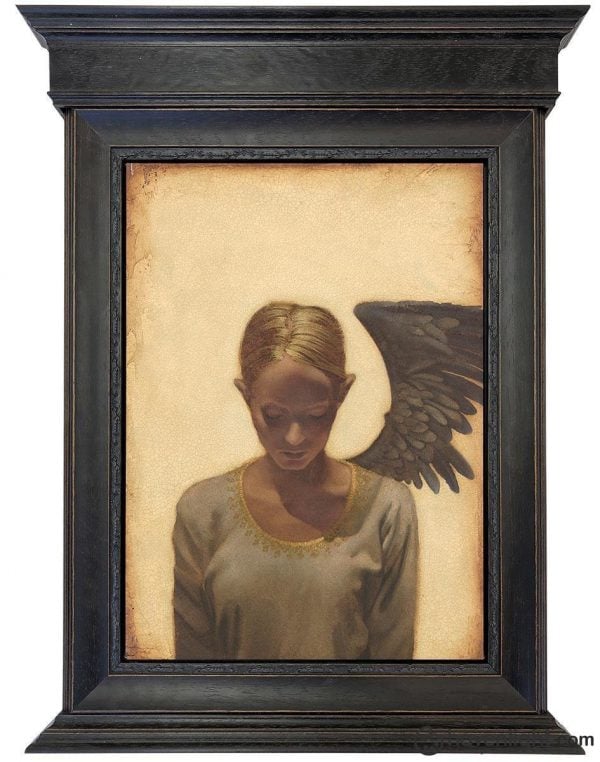 The image size of "Sleeper, Lost in Dreams" is 16 x 11. The canvas is gallery-wrapped and floated in this beautiful custom-made tabernacle frame. The overall framed size is approximately 23 x 17 1/2. It will hang majestically on any wall as well as sitting free-standing on a shelf, mantle or desk.
We are each of us angels with only one wing, and we can only fly embracing each other - Luciano de Crescenzo. An angel depicted with one wing has often been a metaphor for some one in a dream state. It can also represent an angel in the process of earning his or her wings or even one that has fallen from grace.
Sleeper, Lost in Dreams (Framed)
James Christensen