Spirit of the Plains People – Collector's Edition Book – Signed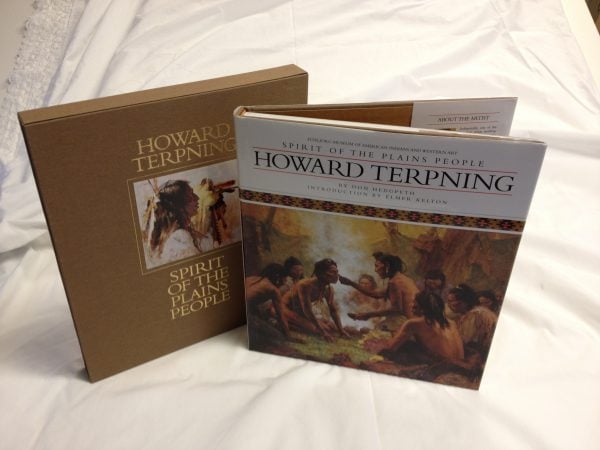 Howard Terpning, often referred to as the Storyteller of the Native American People, has concentrated his award-filled career on painting pictures about some of the Great Plains tribes: Blackfeet, Sioux, Cheyenne, Crow, Commanche and Apache. Terpning is intimately familiar with the details of their lives, from facial bone structure to everyday dress, from ceremonies to the rhythms of community life. His paintings not only tell a story, they pull the viewer into the emotional life of the individuals portrayed.
In "Spirit of the Plains People," western historian Don Hedgpeth interweaves the fascinating history of the tribes, the conflicts between them, the dwindling of the resources they depend on and the spiritual interconnectedness of every aspect of their individual and community lives.
180 pages, more than 100 full-color images.
Spirit of the Plains People – Collector's Edition Book – Signed
Howard Terpning
This Collector's Edition Book with Slipcase has been Signed by Howard Terpning