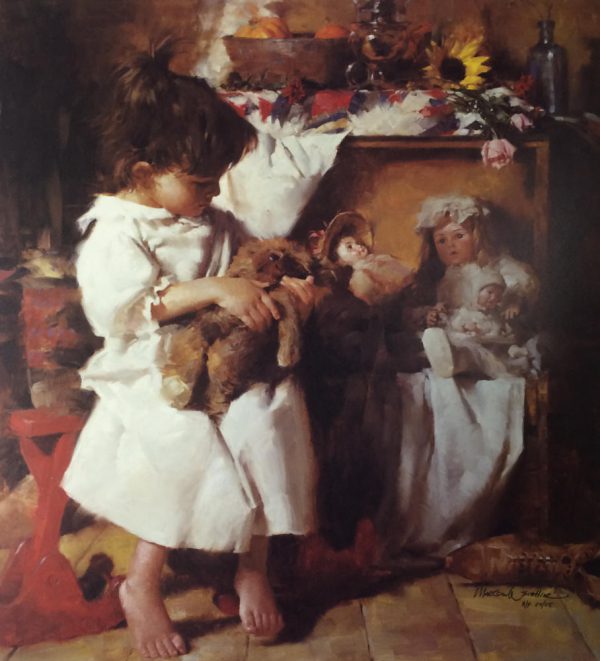 This painting is very dear to my heart because the model was my daughter, brittany. She inspired this whole idea, actually.
Everyone has experienced giving a child a wonderful new toy, only to find that the old, simple toys are always still the favorites. Brittany is no exception; in her case, she is often more fascinated with the box that the toy came in. My original idea was to paint her playing with an antique doll, but as I set up the background, she kept playing with this old, beat-up teddy bear. Out of the blue, the title, "Still the Favorite", hit me, and so I decided that I would paint this age-old phenomenon of childhood instead.
The setting I chose for it is turn of the century, as most of my paintings are, because I enjoy painting the simpler times, when plastic and polyester had not yet been invented. My goal, however, was to created a sense of timelessness so that it would speak to any generation.
- Morgan Weistling
Still the Favorite
Morgan Weistling
This Piece has been Signed by Morgan Weistling