Sunday in Winchester – General Stonewall Jackson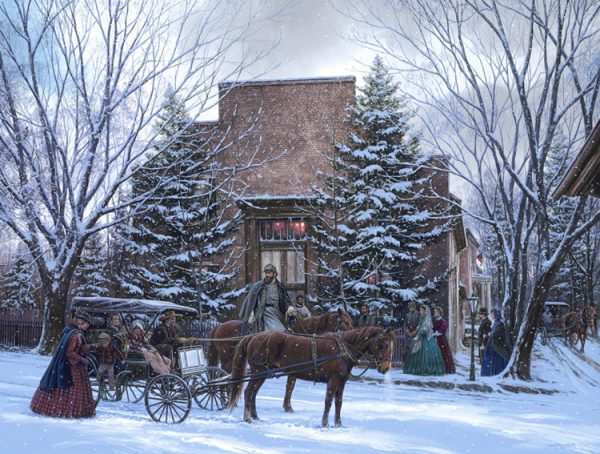 It was a stormy Sunday in Winchester on February 2, 1862 in many ways. Three days earlier General Stonewall Jackson had resigned from service from the Army of the Confederate States of America. His letter to Secretary of War J.P. Benjamin stated, "With such interference in my command I cannot expect to be of much service in the field; and accordingly respectfully request to be ordered to report for duty to the Superintendent of the Virginia Military Institute at Lexington; as has been done in the case of other Professors. Should this application not be granted, I respectfully request that the President will accept my resignation from the Army."
The word of Stonewall's resignation spread like wildfire across Virginia. The populous was in an uproar, soldiers under Jackson's command were stunned, and there was a hornet's nest of activity in the Confederate capital of Richmond about what to do.
General Jackson however was calm and introspective, praying several times a day for guidance and intervention. General Jackson, his wife Anna, and the Graham family attended services at the Kent Street Presbyterian Church where his friend Reverend James R. Graham was pastor. The Jacksons were guests in the Graham home during that winter and they had become part of the family. Family life with the Grahams and their three young children was appreciated by the Jacksons. Time spent with Anna in the winter months brought happiness to the General during days of military challenges and trials. Anna would become pregnant that month with their only child. Arriving at church from a carriage ride in the snow, Anna helped three year old Alfred Graham from his seat. The General had a special affection for Alfred.
Before the snowy weather had passed, President Jefferson Davis had sent an envoy to plead with General Jackson not to resign. The Confederate high command had learned an important lesson on how to handle Generals in the field. General Jackson withdrew his resignation. Attending church services three weeks later, General Jackson was asked to give the closing prayer. The General rose to his feet, bowed his head, folded his arms, and in a powerful voice that filled the sanctuary, prayed. "O Lord, God of Hosts, prevent, we beseech thee, the effusion of blood; but if we must fight, give us the victory. Amen."
Sunday in Winchester – General Stonewall Jackson
John Paul Strain
(-33%)
This Piece has been Signed by John Paul Strain