The Embrace – Phantom of the Opera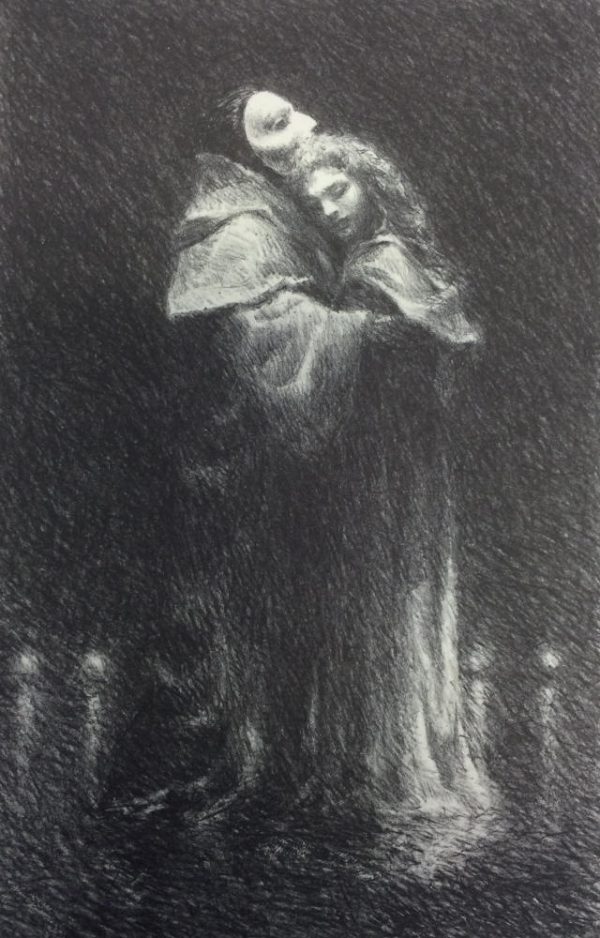 The vision for this piece has held my attention for some time. I was moved by the way in which the lighting from the stage below plays on the face of the Phantom.
It is here, in his box seat, that the master composer - with his ever observant eyes and ears - contemplates the operative beauty and grandeur opened in Act I.
- Bradley Parrish
The Embrace – Phantom of the Opera
Bradley Parrish
This Piece has been Signed by Bradley Parrish