The Glory of Flight: The Art of William Phillips – Collector's Edition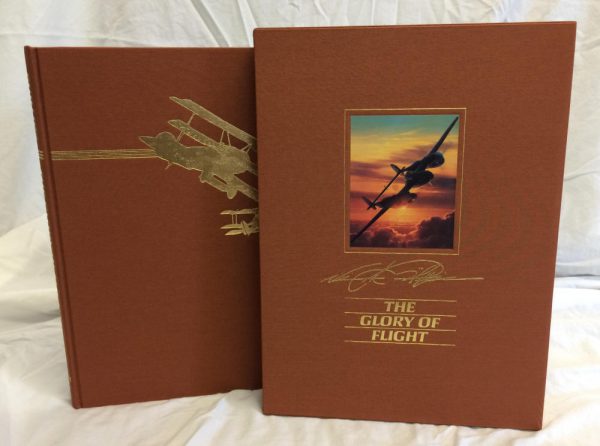 Edward Parks has done a masterful job of interpreting the art of Bill Phillips. Mr. Parks was a fighter pilot (P-39's) in New Guinea at the start of WWII and after the war became a nationally recognized writer for the National Geographic and later, for the Smithsonian Institute. His first hand knowledge of flying combined with an incredible gift for prose makes "The Glory of Flight" a perfect match between artist and writer. Bill Phillips is undoubtedly America's premier aviation artist. His ability to capture the experience of seeing the world from aloft is truly inspiring. "The Glory of Flight" is a must for any aviation enthusiast. The title says it all!
172 pages, more than 80 full-color paintings.
The Glory of Flight: The Art of William Phillips – Collector's Edition
William Phillips
(-29%)
This Collector's Edition Book and Slipcase has been Signed by William Phillips