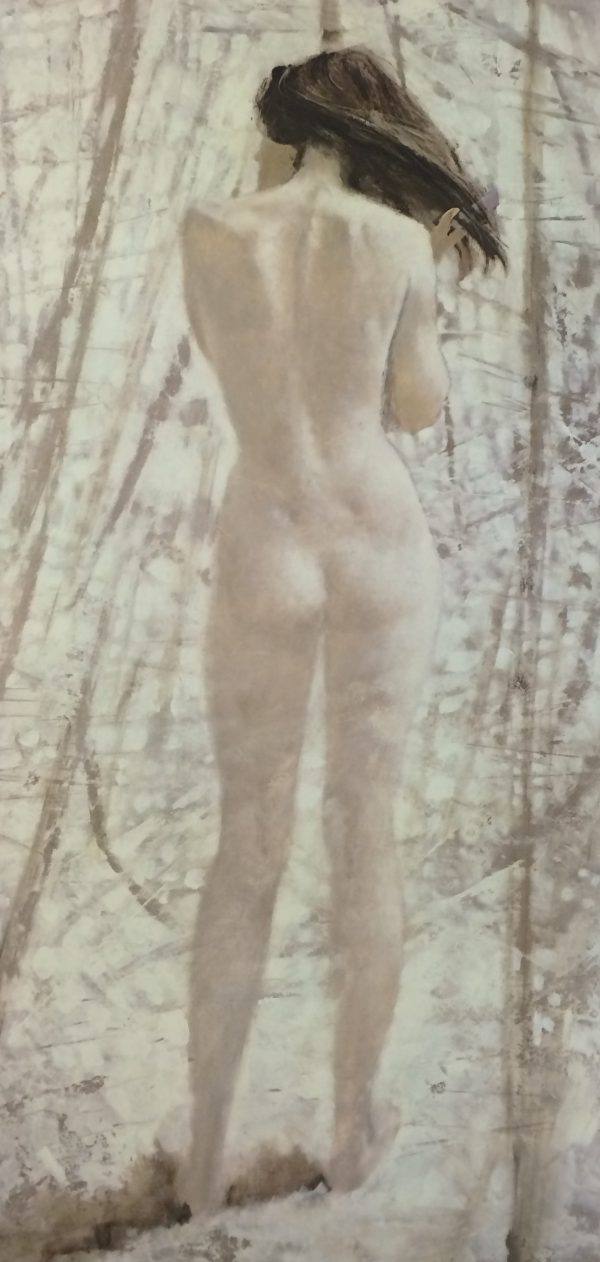 To be alone at his winter home, Thomas Edison pretended to fish. His escape from well-wishers, friends and neighbors was a lone, creaky pier to cypress-covered porch where he would sit alone with a cane pole and a bobber, but never a hook. "He never fished," his lifelong companion, Robert Halgrim, told me. This was his respite - his concentration and reflection time, or just plain "unfishing" time.
"The Greenhouse Nude" is a reflection on the same Edison need - the getaway. A time with no hooks attached. Music, back to back with a leisurely bath - a clean, clear, light space in a cluttered, busy day - is also a respite.
The background painting was done first and flows around and through the figure of the girl going through her ritual of combing her hair.
For me, cutting grass is relaxing. I can't hear the phone. I tell myself it's great exercise and then assure myself that it's at least as useful as fishing without a hook.
- Thornton Utz
The Greenhouse Nude
Thornton Utz
(-68%)
This Piece has been Signed by Thornton Utz